In a collaboration driven by resilience, hope, and collective action, the esteemed Santa Clara Marine Plywood Inc. and the Yellow Boat of Hope Foundation have officially launched a partnership to create a brighter future for marginalized coastal communities. The momentous occasion not only celebrates the partnership between the two but also marks the 100th anniversary of Santa Clara Marine Plywood, a testament to its enduring legacy.

Santa Clara Marine Plywood Inc., renowned for its century-long commitment to unwavering dedication, unparalleled craftsmanship, and the pursuit of excellence, has left an indelible mark on the world with its marine plywood masterpieces. The company's rich heritage and expertise will now merge with the Yellow Boat of Hope Foundation, an organization that has been at the forefront of providing education to remote and underserved communities.

For the past 12 years and eight months, the Yellow Boat of Hope Foundation has been a beacon of light, overcoming tremendous challenges and traversing treacherous waters to ensure safe transportation for children, empowering them to access education and break free from the cycle of poverty. With their efforts, countless lives have been transformed, and educational opportunities have been made possible in areas previously deprived of such access.

The partnership between Santa Clara Marine Plywood Inc and the Yellow Boat of Hope Foundation signifies a powerful fusion of resources, skills, and passion. Together, they aim to create a world where no Filipino child is left behind, and dreams can flourish. By leveraging their collective expertise, the two organizations will empower communities lacking access to quality education, reminding them that they are not alone on their journey.

As they move forward with the partnership, they will first focus on providing support to the fishing communities of Kapunongan sa Gagmay ng Mangingisda sa Concepcion (KGMC) of Concepcion, Kabasalan, Zamboanga Sibugay, and Luuk Tongkil in Banguingui, Sulu, enabling them to navigate the waters safely. The collaboration's impact will extend far beyond the present, leaving an enduring legacy of hope, resilience, and inspiration. It envisions a future where every child can learn, grow, and thrive, regardless of geographical constraints.

Through the provision of yellow school boats, marine equipment, and educational programs promoting sustainable fishing practices, Santa Clara Marine Plywood Inc and the Yellow Boat of Hope Foundation aim to empower the fishermen and their families.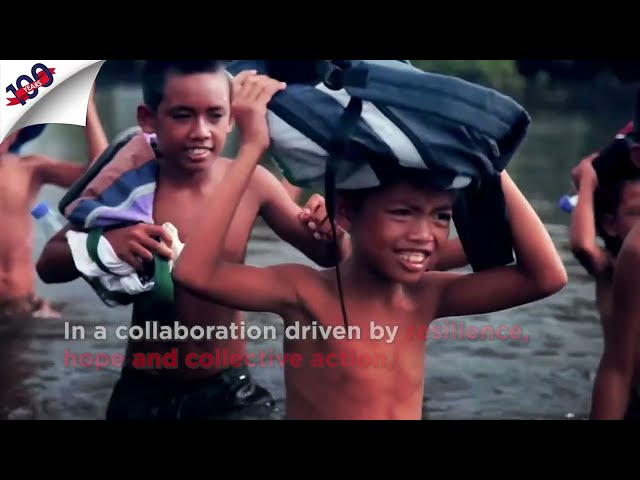 The launch of this partnership calls upon individuals, organizations, and change-makers to rally behind the cause to eradicate barriers and ensure equal educational opportunities for all. As Santa Clara Marine Plywood Inc. and the Yellow Boat of Hope Foundation set sail, their partnership will serve as a shining example of what can be achieved when like-minded organizations join forces to uplift and empower those in need.