Practically every single individual on earth has some sort of access to the internet. Without a doubt, it has fundamentally transformed most aspects of our existence as it has been a part of our professional, social, and personal lives. A large part of the population has become so reliant on the internet that it would be difficult for a lot to picture their routine without it.
At nearly 10 hours per day recorded during the third quarter of 2021, Filipino internet users had the highest average internet usage in the Asia Pacific region. It is anticipated that 15.5 million Filipino households would have access to the internet at home in 2025.
According to Pew Research Center, the internet has a net beneficial effect on education but a detrimental effect on politics and morality in emerging and developing nations including the Philippines. Additionally, those who spend too much time on social media sites often feel lonely and disconnected from others as overuse of the internet can impair one's sense of worth.
The internet has also brought about a time where communicating with strangers is easy and convenient because of anonymity and pseudonymity. This kind of online presence is referred to by social scientists as "transient anonymity", a digital mask that can enable some forms of freedom of speech but can also encourage antisocial behavior and new types of criminality.
Spreading pointless toxicity has been normalized on platforms that were intended to connect people around the world as hateful messages, fake news, and trolling have become so pervasive in a lot of online discourses. Undoubtedly, there are a lot of bad actors and machineries at play in the world wide web, but we also need to highlight the goodness in humanity — positivity that can be amplified by the internet itself.
Whether you're into cat videos or travel vlogs, there's an entire universe of content out there just waiting to be explored. But did you know that a lot of YouTube channels are run by non-profit organizations? These groups use the internet as a tool for fundraising and awareness-raising—and they're doing it with panache.
Here are five channels that deserve your attention to remind yourself that goodness will always prevail if we let it.
1. Animal Kingdom Foundation (AKF)
Their Cause: Animal Welfare
Must Watch: Ending the Dog Meat Trade | Animal Kingdom Foundation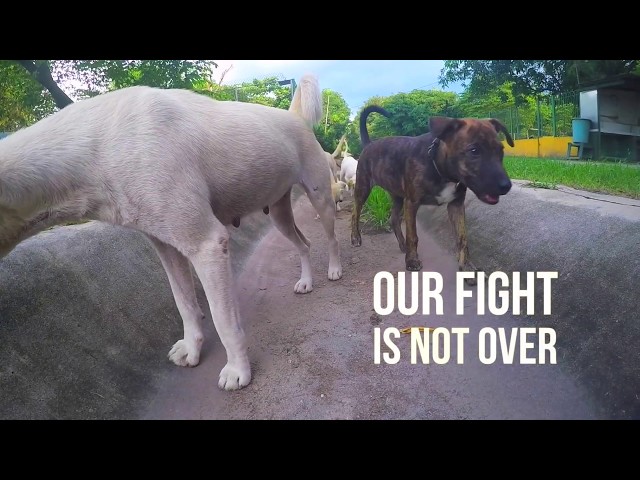 Founded in 2002 by the late Charles Leslie Wartenberg driven by his love for animals, AKF, is a non-profit animal welfare non-government organization (NGO) committed to improving the living and welfare conditions of animals in the country and eliminating the cruel trade of dog meat for human consumption. To provide shelter for the rescued dogs who were once bound for slaughter, AKF put up a rescue and rehabilitation center in Capas, Tarlac, where their medical needs are given and they are rehabilitated until they're ready to be adopted by their new family.
Their main campaigns include:
"Ending the Dog Meat Trade," where they rescue, rehabilitate, and rehome the dogs as soon as they're ready and have completely recovered while, at the same time, pursue the prosecution of the dog meat traders. They conduct their own surveillance, stake-outs, and raids in full coordination with the Philippine National Police in order to end this inhumane practice.
"Cage-Free, Go Cruel-Free!" that calls for the improvement of the egg-laying hens' living conditions as part of the response to the rising global awareness of consumers to the practices that take place in the farm before their food reaches the market.
"Better Fish, Tomorrow" aims to play a significant role in the improvement of fish welfare for a healthier, sustainable, and better fish in the future through research and awareness initiatives.
Their YouTube channel features awareness videos for these campaigns, vlog content from their volunteers, coverage of their events such as veterinary medical missions, relief operations, and animal welfare celebrations, endorsements of the cause from celebrity ambassadors like actresses Angel Aquino and Jennylyn Mercado, and recorded webinar series, among others.
If you are an animal lover who wants to support AKF's advocacy, you can donate cash or in kind, adopt or sponsor (for as low as ₱700/month) rescue dogs, or be a volunteer. They also offer "voluntourism," an opportunity for adventure seekers to do volunteer work while on vacation at the AKF Rescue Center. Visiting is free for voluntourists although donations of any kind are appreciated. Visit the AKF website to learn more.
2. BEAGIVER
Their Cause: Education & Livelihood
Must Watch: Kung naranasan mong mabigyan, gusto mo ring magbigay pag kaya mo na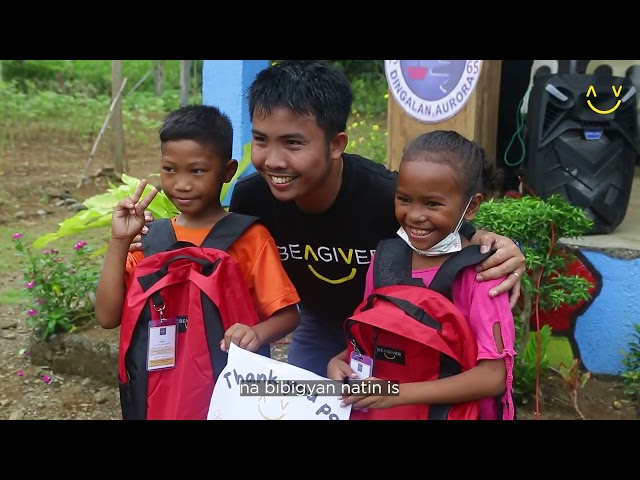 Who knew that functionality and fashion go together with giving hope and changing lives? You can give back while adding to your bag collection with BEAGIVER, a social enterprise inspiring a culture of generosity by providing individuals and organizations opportunities to make socially responsible impact in a meaningful way through its BAG (Be a giver) movement. It began in 2013 as an initiative by Josh Mahinay with his friends who shared the aspiration of wanting to give back to their community, which was incorporated as BEAGIVER Ventures, Inc. in 2017 and continuously evolved with more GIVERS wanting to do their part.
Initially, it focused on selling bags with the "Buy One Give One" model where customers can buy a stylish and sturdy bag and the other bag of the same quality goes to a kid whose family could not afford to buy one. BEAGIVER has definitely come a long way, now they have also diversified their product offerings to include clothing and other items that help causes in communities of all kinds— from suburban areas to remote villages.
They focus on the following core areas: school bag donations targeting less fortunate school kids, fair production and providing livelihood and assistance in socially challenged communities, and events for social awareness in the country in partnership with like-minded companies and organizations. In addition to these, their programs have since grown to include clean water sources for isolated villages, school boats to transport teachers to distant islands, solar lamps for off-grid communities, and scholarships for deserving but underprivileged students.
It may seem hard to take action when you're not sure where to start. But their YouTube channel has you covered with tutorial videos that will guide an interested "GIVER" every step of the way. It is also full of content that will make you feel like you're part of something bigger than yourself, whether it's their bag drive events or interviews about the journeys of volunteers or stories of communities that have benefited from their efforts and companies that have joined their campaigns.
They seek support from individuals or organizations, and one can lend a helping hand by simply purchasing their products, joining their events, or starting a campaign. Want to know more about how you can contribute? Go to BEAGIVER website.
3. In Touch Community Services (ITCS)
Their Cause: Mental Health
Must Watch: What is Mental Health Stigma? | In Touch Community Services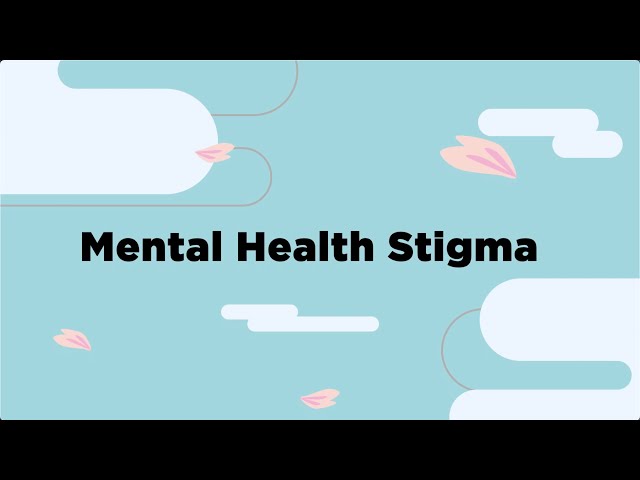 At times, the world can be too much to bear. With so many people struggling with mental illness and emotional distress, it's no wonder that suicide rates are on the rise. But it can be hard to know where to turn. You might feel like you're alone and nobody understands what you're going through. You might feel ashamed of how you feel or think about yourself. Or maybe you've tried talking to someone but they just don't understand what you're going through.
While we can't always fix what's wrong in our lives, organizations like ITCS can help you feel better. Established in 1980, they are a volunteer-driven organization dedicated to promoting mental health and offering care and treatment to persons suffering from mental and emotional distress.
Their Crisis Line provides free, anonymous, and confidential 24/7 helpline support for anyone who needs it immediately. They also have counseling services for children and teens, adults, couples, and families, serving both local and expatriate communities. A range of practical wellness and skill builder workshops, and cross-cultural seminars​ that are open to all, while they also offer professional counseling services for companies' employees as well as skill building workshops and seminars.
There's so much content on the internet about mental health, but there's never enough. ITCS is here to help you learn more about how your own mental health affects your life and those around you and what you can do to improve it. Learn and understand mental health in short and informative videos available in their channel, so you can watch them at your own pace. They've also got webinars and podcasts where experts talk about their own experiences with mental health issues, what they've learned, and how they're working to change things for good.
It's so important that we have people in our community who are stepping up to help others with their mental health needs. Whether you want to become a volunteer or an intern, there's room for everyone to get involved in their mental health advocacy. Take advantage of opportunities to learn, work together, and engage in meaningful experiences that advance emotional and mental well-being. Check out their website for more information.
4. WiTech
Their Cause: Women Empowerment
Must Watch: BRIDGING GAPS: The Online Roadshow Experience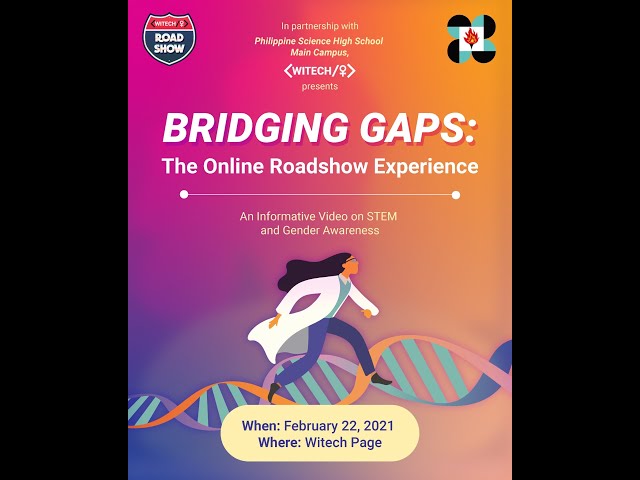 In the world of technology, there is a huge gender gap. But that doesn't mean that women aren't interested in tech. In fact, they are! But they don't have mentors or role models who can show them how to break down barriers and use technology to make a difference.
WiTech (Youth for Women in Technology Inc.) is here to change that. Founded by Audrey Pe in 2016 when she was a sophomore in high school, WiTech aims to help close the gender gap by providing women with mentorship and opportunities so they can take their passion for tech into adulthood with confidence.
WiTech's mission is simple: Educating, inspiring, and empowering the youth to break gender stereotypes and make a difference using technology. They believe everyone should have access to high-quality education and training regardless of their background or gender identity. That's why they offer open-access modules on a variety of tech topics.
As a community of women in tech, they'd love to connect with women working in tech or are interested in learning more about it. They're on the lookout for great speakers and content creators to feature in their blog and social media channels. Their YouTube channel is a treasure trove of these resources with webinars, informational videos, and inspirational talks by women, for women. Go to their website to find out more.
Their Cause: Education and Community Development
Must Watch: YBH #12YearsofHope: The Story of Sitio Lipata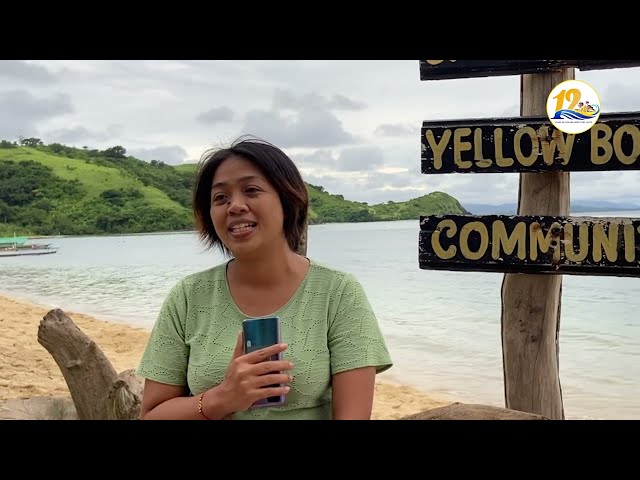 In a world that's becoming more and more interconnected, it's important that everyone has access to quality education. Unfortunately, there are still a lot of children left behind in a developing country like the Philippines where some learners have to swim rivers and trek mountains just so they can go to the nearest school. As long as we do not provide our children with the right to education, we will not be able to provide them with hope for the future.
This is why YBHF strives to guarantee that every child in the Philippines has access to high-quality education through initiatives that enable children to go to school every day, receive excellent teaching, and obtain all-around support such as livelihood programs for their families and community driven programs.
When founders Anton Mari H. Lim and Jay Jaboneta started to help one community, they had no idea how powerful their yellow boats would become, or how many people would come along with them on their journey. But it turned out that the YBHF isn't just about helping students—it's about helping whole communities, too.
They have adopted 91 schools and have expanded their presence to over 200 communities from just one modest yellow school boat that helped transport students to their schools safely, so they no longer have to swim every day to enjoy their right to education. They have also constructed 2 community bridges, 5 dorms, 13 school buildings, and almost 5,000 yellow school boats and have developed livelihood projects like Yellow Boat Adventures and Adopt-a-Fisherman to further support the children's studies.
You can learn more about their efforts in their channel and see firsthand how they're empowering children and communities in poverty, helping achieve change in the world – one remote town at a time. The channel is dedicated to sharing stories of the people and communities working together to build better lives, as well as some of their nifty projects such as their 3D animated virtual reality film made in partnership with the Oculus VR for Good program.
If you are inspired by what you see, you may consider taking action by donating in cash or kind, setting up a fundraiser, volunteering, or starting your own chapter. Any participation will allow them to reach more communities who need help. You can get started today by visiting the YBHF website.
There's a lot of bad news out there. It's easy to get lost in it, but it doesn't have to be that way. Avoid going down the "YouTube rabithole," by filling your recommendation algorithm with the brighter side of life by following these channels.
The internet can bring out the best and worst in people – from the way we communicate to the way we think and learn, but the online presence of these organizations proves that it can certainly be a place where good people do good things. You can do your part in the community by sharing their content, donating to them to help them do more good, and even just being supportive of their work.
References:
https://www.statista.com/topics/5660/internet-economy-in-the-philippines/#topicHeader__wrapper
https://www.thenationalnews.com/opinion/comment/the-internet-really-can-bring-out-the-worst-in-people-1.843465
www.pewresearch.org/global/2015/03/19/internet-seen-as-positive-influence-on-education-but-negative-influence-on-morality-in-emerging-and-developing-nations/